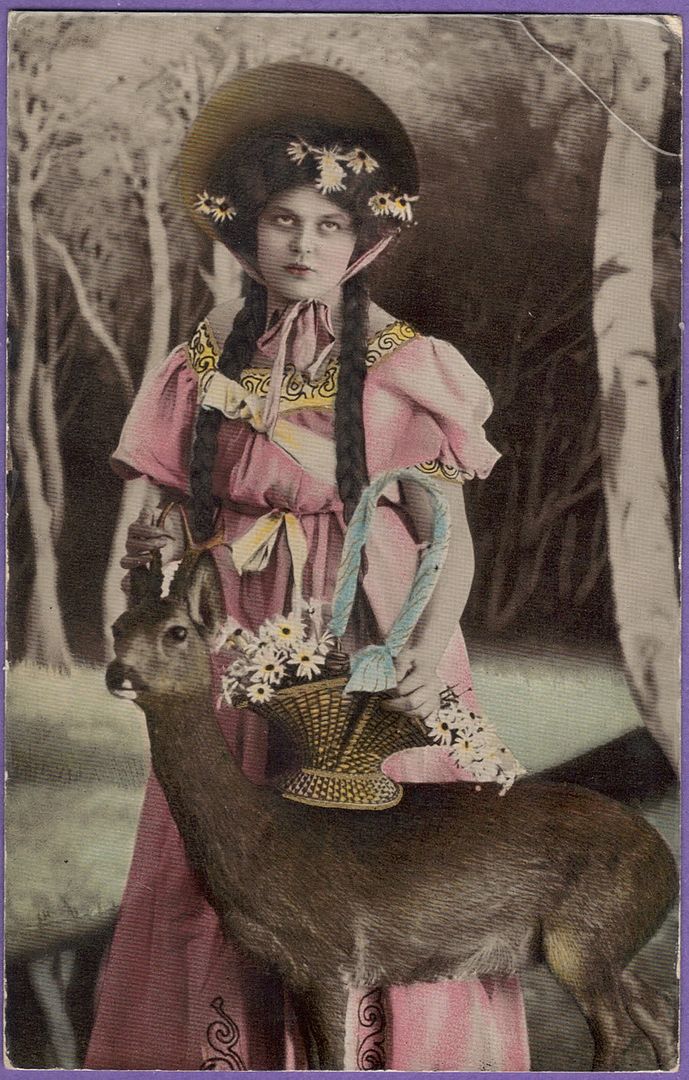 OK
, let's talk about this postcard a bit...
What are those eye
rollin
' eyes telling us about her thoughts at this precious moment:
"Oh please, if I have to take another photograph with this dead deer, I'll just about die!"
"Duh! Doesn't everyone know that tying your hat around your neck is unflattering and outdated?"
"I am so not the 'tip toe through the tulips' type..."
"I am so running away with this deer when we are finished!"
in your most sarcastic voice
"um, yeah, this totally rocks...Thanks, Mom!"
HEYYYYY
(light bulb appearing above my head) I got an idea:
You submit your best quote for what the little miss is thinking and you can win a little something from me.
Yes! A GIVEAWAY!!! My first ever! How exciting!
The rules:
No cussing (I know it takes some fun out but this is a PG blog as my children read it)
U.S. only (sorry, this is just the first giveaway so I have to stay familiar)
What? What's that you say?
Ohhhhhhh
,
what will I send you
? I am not sure yet, but it will be something vintage and lovely for sure. Probably...
a treasure of mixed ephemera, yes
! That sounds good.
I almost forgot! If you like this image and want to copy it, click on it and it will open in a new window. Then right click and click "save as".