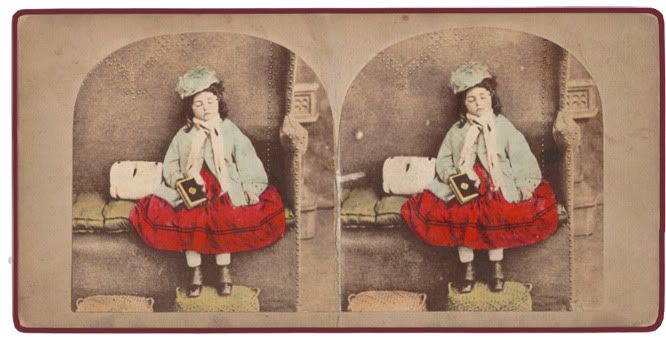 stereoview
is titled "First Time at Church". I know just how she feels sometimes.(no offense to Pastor D!)
Don't you just love these hand tinted photos? Who was this precious little girl?
Curiosity
about these images fuels my addiction! I can never get enough!
NEVERRRRR
! (
Waa
haa
haa
haaa
!) Which is to your benefit.
Excuse me a minute.
AAAARGH
! I just can't think as we are on "Swine Flu (oops is that politically incorrect)
lock down
" and I have this little man asking to get on here. "Can I get on in...how long before I can get on?...now?... How 'bout now?--- What about now? Are you almost done? Can someone come over and play? What's for lunch?"
Don't they understand...I am "
working
"!!! (Pulling on hair)
Until next time, my friends. Pray for my sanity, as you can see it is slipping away into the
snorty
snort snorts of ye old svine flu!